McCARTHY'S BAR - A HIDDEN GEM IN YOUGHAL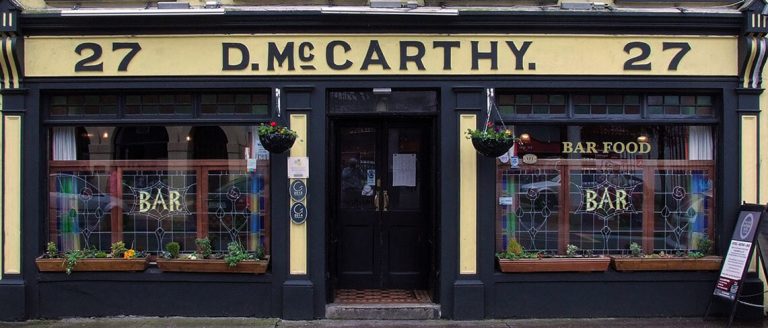 McCarthy's bar is a great traditional pub, the doorway leading you from the bar to the bistro is in fact the original and is over 200 years old, with its traditional stained glass screens.
The interior of McCarthy's Bar is dark, yet cosy from all the various wood finishes, the bar is lit by traditional style lighting, and pictures of locals throughout the years adorn the walls.
In McCarthy's bar we have a wide range of beers, wines, spirits and specialty drinks to choose from. Whether you would like a carefully pulled pint of Guinness or a glass of a hand selected wine – we have the perfect drink for you.